We're proud to launch the new website for Aspire Building Contractors
New Website Launch
Aspire Building Contractors approached Metatec to design and build them a website that would allow them to tell the world about what they can do and showcase some of their projects.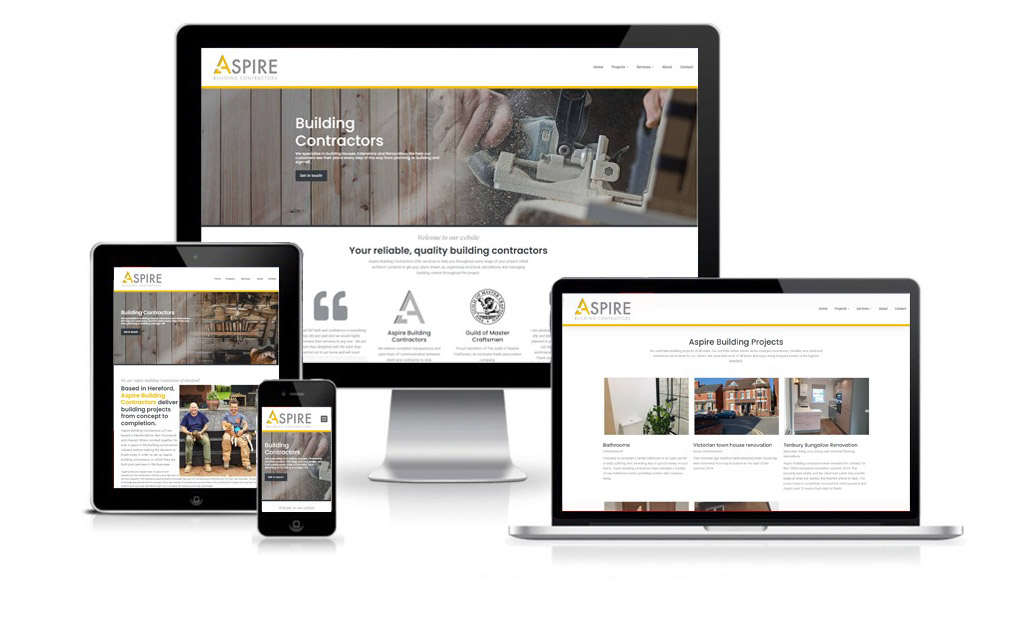 Being successful and busy builders, they needed a solution that would enable them to add and manage building projects along with photos but without having to learn and manage a Content Management System.
Metatec were able to build them their own tailored custom application that not only gave them the ability to manage their project portfolio, but it was also extremely simple to use.

Aspire wanted a website design which gave off a luxurious high end style but looking approachable and friendly. Check it out here www.aspire-building.co.uk

We have really enjoyed working with Ben and Ally on this project and look forward to supporting them on their journey. It's been an absolute pleasure.
If your looking for Website Design, give Metatec a try and see how we can bring your vision to life.
Matt is the Managing Director of Metatec. Prior to founding Metatec, Matt has worked in Hospitality, Retail, Financial Services, Media and more. Having a passion for solving problems, building solutions, writing strategies and even writing code, he enjoys many aspects of running an IT Consultancy and Services company.
Metatec are an IT Consultancy and Services company that have a passion for helping businesses create and run IT Solutions. Metatec offer services such as Software Development, Enterprise and Solution Architecture, Managed Hosting in Azure, writing strategies, integrating solutions and more.

Matt Parsons
Tuesday, September 15, 2020
Share
Tags
Categories
Strategy
Development
Consulting
Architecture
Website Design