Website Design, Development and Hosting
bespoke, mobile optimised, secure
Hereford based, we offer:
Website Design and Development
With a strong background in Web Design and Development, we pride ourselves on creating websites that are made to match your exact requirements.
We can always put together a web solution for you but we always like to start with why. Knowing what your website needs to do for you, what problems it will solve or how it will make your company better, we are better able to make the right recommendations.
Metatec specialise in creating web design solutions that need a unique approach, ensuring we match what you need with the right technology and code. We don't quote upfront because we like to listen and price in a way that adds value to you.
We're proud of our work and take pleasure in creating high quality website solutions that's exactly aligned to your needs and budget.
As we offer a Bespoke Software Development service, we can also write software to integrate your website with your other business applications to reduce manual effort and increase efficiency.
Once your site is made live and you are up and running, we can offer a number of support packages to ensure you have the ongoing support, development and care you need.
Hosting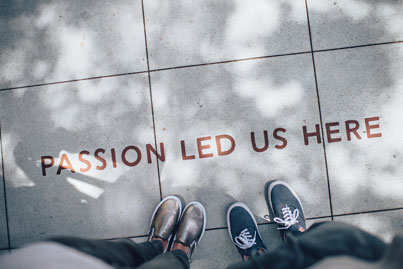 LettsPay

Hanley Payments

Babysign Hereford

Aspire Building Contractors

Maddie Wade Author

Leominster Properties
Babysign Hereford
Babysign Hereford wanted to secure a website domain name and then have a create a brand new website, made uniquely for them incorporating the iconic branding synonymous with the babysign brand. With integration into PayPal for online course bookings and integration with MailerLite, they now have the platform to advertise their business, take bookings and grow their newsletter audience.
Visit Babysign Hereford
LettsPay
With the brief to build a brand new Payment Portal, compliant with Payment Services Directive 2 and PCI-DSS, Metatec built a brand new Web Portal solution that provides the ability for Landlord and Letting Agents to manage Tenants and Supplier Payments. Making use of our Managed Azure Service, Bespoke Software Development and Cloud Solution Architecture capability, the LettsPay solution offers an affordable, reliable and scalable solution. For this project we were able to advise and setup continous delivery and deployment automation for fast and reliable speed to market of all future updates the company and their team wish to make.
Visit LettsPay
Aspire Building Contractors
Aspire approached Metatec to design and build a website for their business. After carefully listening to the requirements, we built a bespoke solution for them, providing an admin area to manage and publish their building project and showcase their work on a website that meets their visual and brand requirements.
Maddie Wade Author
Maddie Wade worked with Metatec to create and build a website that gave full control over all the content and design. Using an off the shelf CMS, we were able to build the website and launch it, thereafter Maddie was able to take over the site and add to and manage the content. We built a custom integration into her preferred email management platform to manage newsletter sign-ups.
Visit Maddie Wade Author
Leominster Properties
Leominster Properties worked with Metatec to produce a website that would enable them to publish their various properties they have available for rent. Spanning Commercial, Industrial and Residential, the site offers the ability to filter results to a specific budget or size and make an enquiry. To deliver the exact requirements of the client, we purpose built a solution that provides both an admin area to manage properties and a website that uses the data to provide a fully data driven solution empowering the team at Leominster Properties to control content including dynamic images they take and upload.
Visit Leominster Properties
Custom
Our websites start from a blank canvas from which we build something that exactly matches what you want. We only go live when you're happy it looks good and represents your brand.
Secure
We believe in all sites having a good security baseline that's why we use LetsEncrypt to ensure all websites benefit from encryption betweenn your customers device and the cloud hosting.
All screens
The range of devices people use to access a website has never been larger. Our website designs are responsive and look good on mobile, tablet and desktop.
Search Engine Optimisation
Being found by search engines is important for any website. We make sure the technical elements of a website are optimised for search engine robots to read and understand your content.
Cloud
Website Hosting
When we build a website for you, we provide first class hosting.
We use Microsoft Azure Cloud or Amazon Web Services for hosting your website to ensure your website is available when you and your customers want it. Cloud hosting is great for websites of all sizes and we manage all the technical elements so you can focus on the content of your website.
Hosting your website on a public cloud enables us to offer great value hosting, while benefitting from the features and innovation that public cloud offers
We offer a range of options for hosting, whether its your website, API's, database and a whole lot more.
Get in touch
Schedule a session with Metatec to discuss your website needs and requirements