We're proud to launch the new website for Babysign Hereford
New Website Launch
Babysign Hereford wanted to secure a website domain name and then have a website designed uniquely for them but also incorporating the iconic branding synonymous with the babysign brand.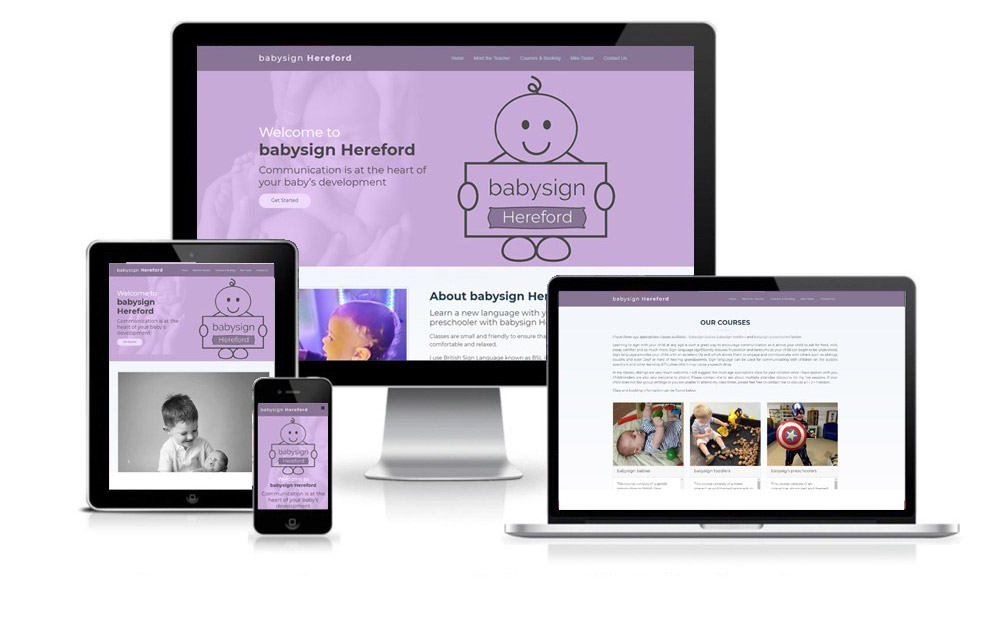 They wanted an information loaded website with a very friendly and approachable touch. Somewhere where people can find out about the specific types of babysign Hereford courses with the ability to book onto courses with a secure integration to PayPal, where bookings and payments could be made.

They also wanted integration with a newsletter solution so that people can sign up to a babysign Hereford newsletter.

They also wanted the website to have the abitily to show a taster video, plus a contact form and for the website to be fully mobile optimised.

Charlene at Babysign Hereford was a pleasure to work with. Check out their new website www.babysignhereford.co.uk
If your looking for Website Design, give Metatec a try and see how we can bring your vision to life.
Matt is the Managing Director of Metatec. Prior to founding Metatec, Matt has worked in Hospitality, Retail, Financial Services, Media and more. Having a passion for solving problems, building solutions, writing strategies and even writing code, he enjoys many aspects of running an IT Consultancy and Services company.
Metatec are an IT Consultancy and Services company that have a passion for helping businesses create and run IT Solutions. Metatec offer services such as Software Development, Enterprise and Solution Architecture, Managed Hosting in Azure, writing strategies, integrating solutions and more.

Matt Parsons
Monday, September 7, 2020
Share
Tags
Categories
Strategy
Development
Consulting
Architecture
Website Design